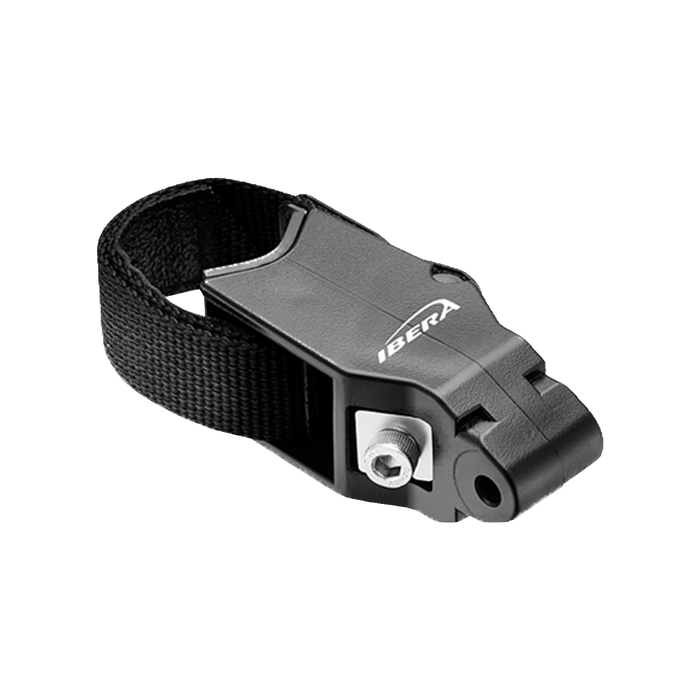 IBERA Bike Carrier Mount Adaptor IB-Q7 Seat Post Mount
With this seat post bike carrier mount adaptor, you can mount a rear carrier on bikes that don't have seat stay braze-ons (upper mounting holes).* It also allows your carrier arms to be lengthened to fit different size bikes or for extra heel clearance. Features Width adjustable mounting strap. Mount and straps equipped with non-slip, non-scratch pads. Carries up to 25 kg (55 lb) on Ibera carriers.
 Compatibility PakRak touring carriers, and most third-party touring carriers. Fits round, oval, and other odd-shaped seat posts and seat post sizes. Extender provides 55.2mm (2.17") extra length. Attach a carrier to bikes that don't have seat stay mounting holes. Seat post mounted.
Provides bolt holes

Adaptor extends carrier arm length

Fits various seat post diameters and shapes

Fits 25–38mm diameter seat posts.
 Bike Carrier Mount Adaptor Features
Material: Durable plastic
Compatibility: Ibera carriers IB-RA15, IB-RA4, IB-RA5
Note: Fits on 25-38mmmm diameter seat posts / If your bike also lacks dropout eyelets (lower mounting holes), third-party solutions are available.