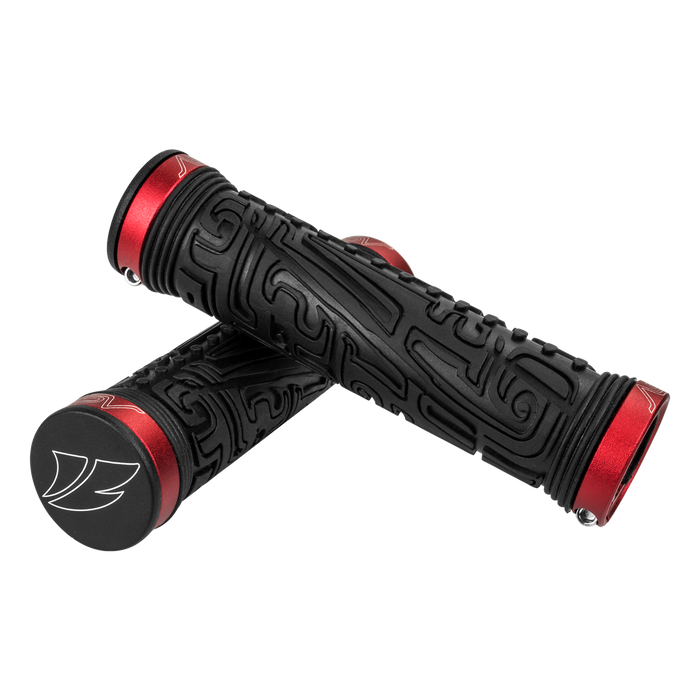 BV Bike Handlebar Grips | BV-GP-01
BV Bike handlebar grips can fit any standard straight handlebar bicycle or stunt scooter handlebar; also suitable for BMX, cruiser, dirt jumper, electric, folding, hybrid/comfort, mountain, downhill bikes. TPR material is soft enough to isolate your hands from shock and vibration, relieving your fatigued hands for long rides. The Mayan inspired pattern provides a stable grip and offers excellent control during cycling. The double clamp design is easy to install and stays in place, while the aluminum C-ring keeps grips tight and secure. The durable end caps are integrated into the clamp and keep from falling out.
Longer grip surface allows different hand placement.
The single clamp design reduces weight and improved ergonomics.
Motocross inspired grip pattern for aggressive riding.
TPR material absorbs shock and relieves your fatigue and hands pressure for long rides.
Bike Handlebar Grips Features
Material: TPR (Thermoplastic Rubber)
Clamp Material: Aluminum
Weight: 104 g(3.4 oz)
Length: 133 mm (5.24 inch)
Diameter: Inside-21 mm (0.83 inch), Outside-33 mm (1.3 inch)
Tool: 3mm Allen Key (Not Included)