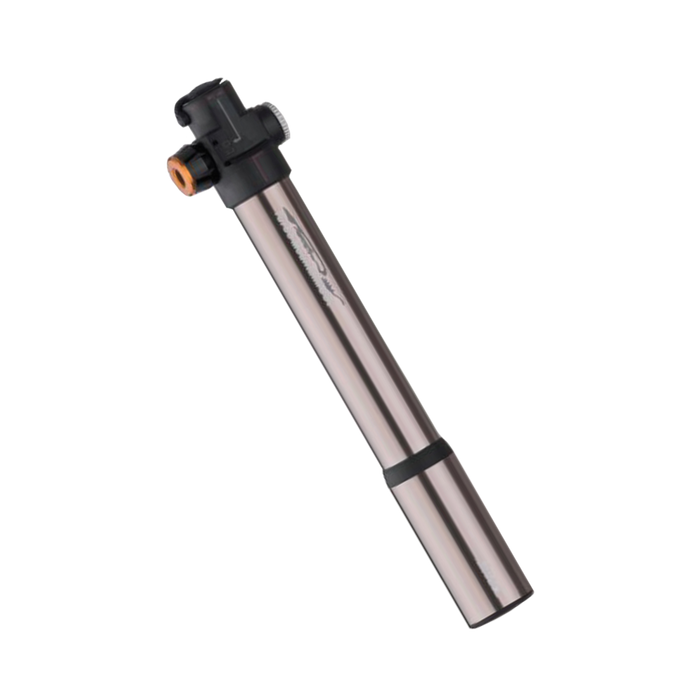 AIRACE TURBO ROAD CO2 - Refurbished | AI-AC-06-R
Airace Turbo Road CO2 is extremely lightweight and compact, making it easy to carry in your jersey pocket or saddlebag. They are a practical option for cyclists who want to minimize the weight and bulk of their repair kit.
Unlike traditional hand or floor pumps, CO2 cartridges don't require manual pumping. The inflation process is as simple as attaching the cartridge to the valve and releasing the gas, saving you from physical exertion.
AIRACE TURBO ROAD CO2 - Refurbished Features:
Height: 23cm

Weight: 190 grams
2 in 1 CO2/mini pump for rad bike.
Max. pressure 120psi (8 bar)
CO2 cartridge size included: 16 grams with thread
Twin valve with separate airflow system which confirm safety for tire inflator and hand pump.