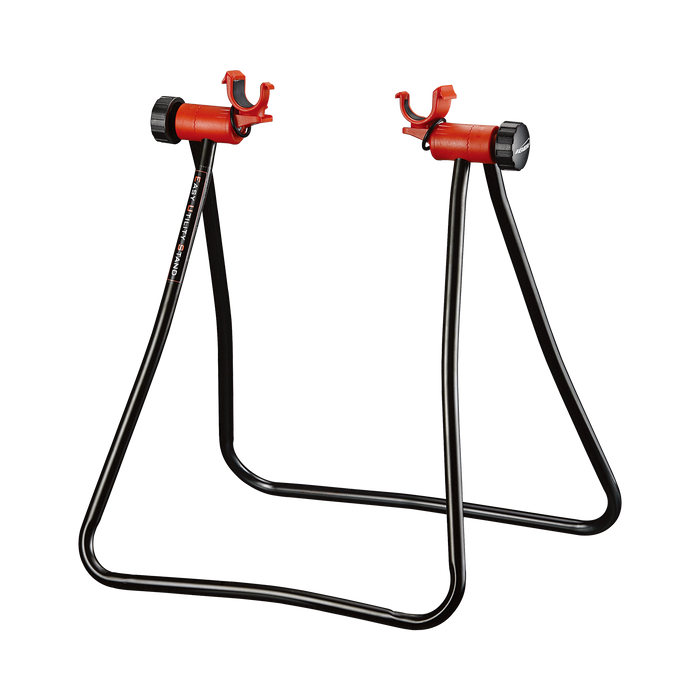 IBERA Utility Stand, Adjustable and Foldable Storage | IB-ST2
IBERA easy utility bicycle stand, mechanic repair stand for bicycle storage is a fully-adjustable, foldable stand for maintenance, parking or display. The easy utility stand supports a bike by the chain stay so unlike similar looking stands, there is no fiddling around trying to mount a bike with quick releases. This economical, easy-to-use stand holds a bike steady with the rear wheel off the ground.
Great for the home mechanics when adjusting drive train or brakes. Also great for cleaning, changing tire tube, repairing the tire, fixing the chain and installing a kickstand. For bike professionals, it is an ideal tool for parking, storing and displaying your bike. IBERA easy utility stand is compatible with most bikes, its adjustable height can fit wheel size 20"- 29".
Adjustable width and two-way axis rotation can fit the different frames. This foldable bike stand is easy to store when not in use. The stand is also easy to pack for touring and easy to set up when needed. With the foldable feature, it occupies the smallest storage space when not in use, you can make the most of your home's existing space!
Economical, and easy to use

Foldable for Easy Carriage and Storage

Durable quality
Features
Material: Steel, Nylon
Dimensions: 16.5 in x 11.5-14.5 in, (The distance between chain stay mounts is adjustable 3.5" - 4.25".)
Weight: 1.6 lbs