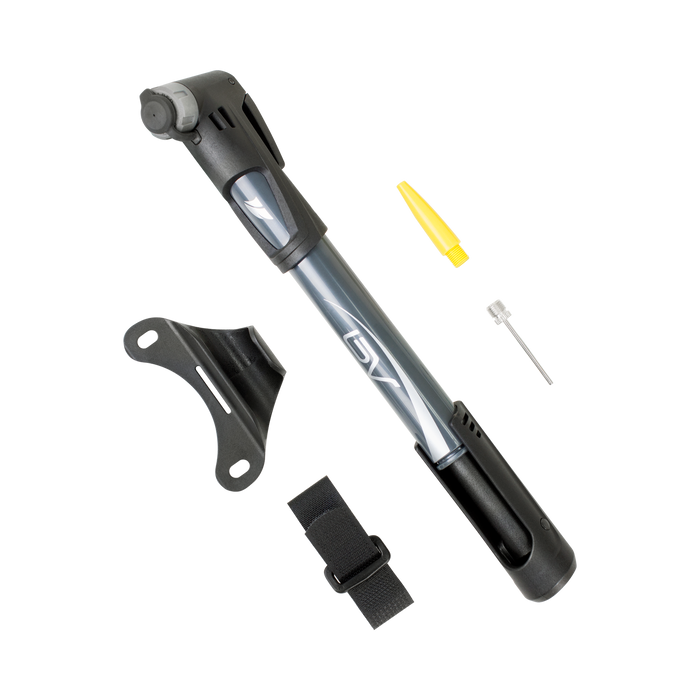 BV Bike Mini Portable Pump 120PSI - Smart Valve BV-GP99
BV® Bike Portable Pump is a high-quality bicycle floor pump with easy-to-read large gauge and smart valve head that can fit both Presta and Schrader. The solid and sturdy bike pump is the perfect bicycle pump for competitive and social riders. This light weight material and portable design will help pump your tire anytime and anywhere. 
 Features:
Smart Valve Design for Presta and Schrader
120 PSI maximum
Portable Design
Free Sport Ball Needle and Inflatable Device
Mounting Bracket included
Light Weight: 3.4 ounces
Don't let flat tires derail your ride. Trust the BV® Bike Portable Pump for its smart valve design, portability, and lightweight construction. Experience the convenience and reliability of this essential cycling accessory, ensuring your tires are always properly inflated and ready to roll.