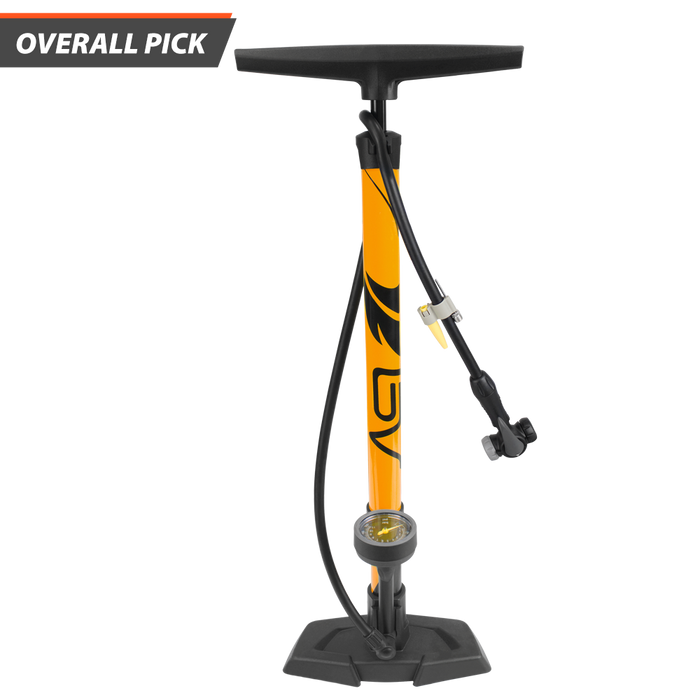 BV Bike Floor Pump with Gauge 160 PSI Clever Twin Valve Compatible with Presta & Schrader BV-GF55E
BV® Bike Pump is a high-quality bicycle floor pump with easy-to-read large gauge and a newly designed valve head can switch between Presta and Schrader valves easily and without any air leaks. Stable, durable base and oversized handle make this floor pump easy to inflate the tire to high pressures. The long steel/aluminum barrel allows more air to be pushed through with each pump making it easier and faster to pump. Our extra-long hose with a 360-degree pivot will make your pumping easier. The solid and sturdy bike pump is the perfect bicycle pump for competitive and social riders.
Twin Valve Design
Accurate and Easy-to-read Large Gauge
Bonus Sport Ball Needle and Inflatable Device
Bicycle Floor Pump Features
Material: Steel
Max. Pressure: 160 psi
Valve Type: Reversible Presta and Schrader
Weight: 2 lbs
Dimensions: 24" x 9.5" x 5"