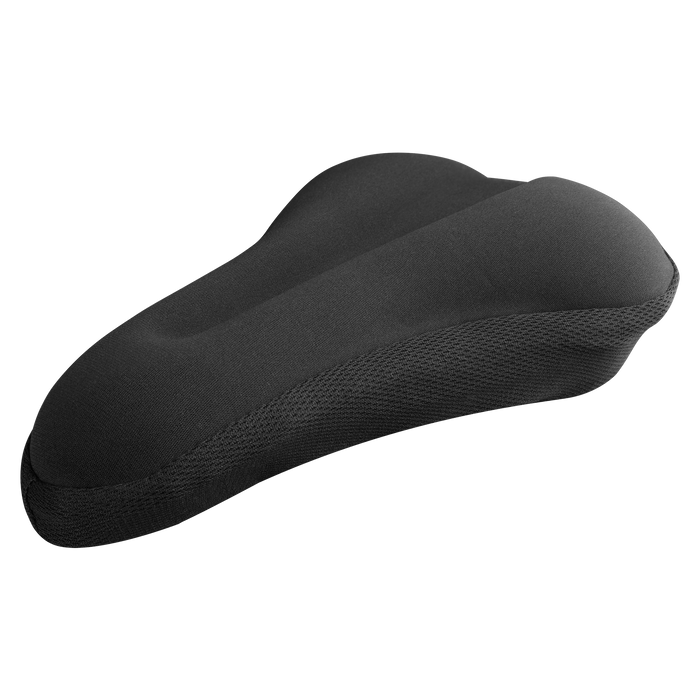 BV Seat Cover Memory Foam Saddle Cushion | BV-SC-01
Take your bike for a comfortable ride with BV® Memory Foam Saddle Cushion! Tired of the seat pain causing by your current bike seat? With BV® Memory Foam Bicycle Seat, you can enjoy your ride with comfort. It can also help you improve your performance in the spinning class by releasing the saddle soreness.
It will absorb the shock during your ride, providing a better riding experience. It can adhere to your bike seat without moving around during your ride. With the adjustable drawstring, it is quick and easy to apply and take off. It can be used on standard bicycle seats, or stationary bike seats in your indoor spinning class.
Extra Soft Memory Foam
Anti Slip Bottom
Easy Installation
Multi-use
Memory Foam Saddle Cushion Features
Material: Memory Foam
Attachment: Adjustable Drawstring
Weight: 8.2 oz
Dimension: 10.3 in x 7 in x 1.27 in
Note: Please confirm this bike seat cover can fit your original bike seat before ordering.